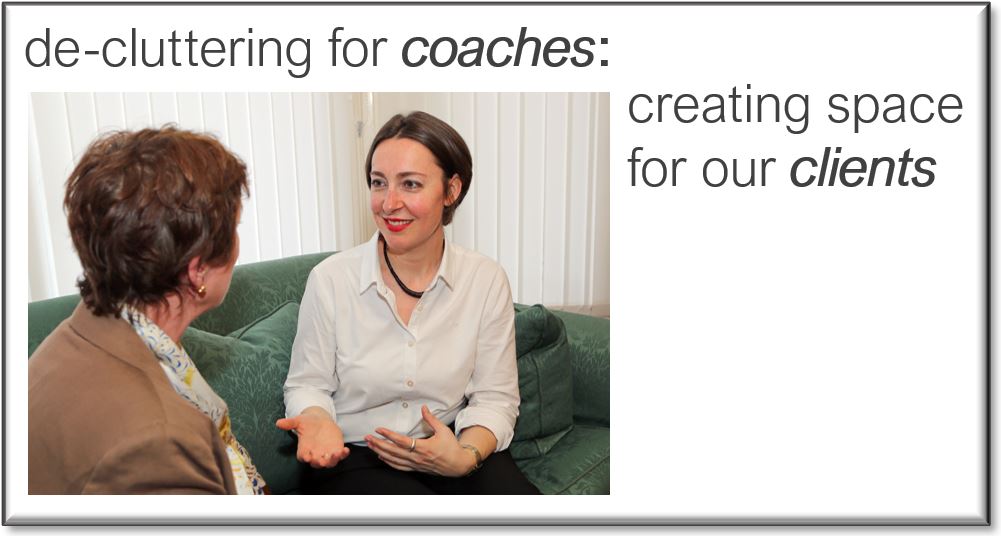 Who the program is for
This program is specifically tailored to professional coaches who feel passionate about helping more people, but who are struggling to grow their practice as they would like to.
Do you:
feel like you are always busy but not moving forwards?
struggle to keep on top of everything?
find it difficult to stay focused with all the demands on your attention?
have some bigger goal in mind for yourself, but feel like this goal is unachievable right now because there is simply no space to think about it?
feel like your world is out of control, with too much happening too fast, and you have lost sight of the bigger picture and the purpose for what you are doing?
feel overwhelmed by all the clutter in your life, and don't know where to start to create space for yourself?
Then this course is for you.
What the program contains
I have created this program based on my research and on many hours of working with clients. I bring together real-life examples, as well as material from various scientific fields to give a rounded picture on all the different topics. This is a self-learning program to complete at your own pace.
This program contains 4 modules:
1. an introductory section to get to know me, the model, and how the course works
2. module on creating physical space
3. module on creating mental space
4. module on creating emotional space
Each module covers a different type of clutter: 1. physical, 2. mental and 3. emotional. I explain how the clutter affects us, give pointers as to what to look out for, and then run through my 5-step method to reduce the clutter and create more space in each area.
Each module contains a mix of videos and written articles, as well as useful worksheets to populate as you create more space in your life. Each chapter has a prompts for reflection, encouraging you to capture your learnings as you go. These will be an invaluable resource for creating the space needed in your life, for the clients that you want to attract and work with. You can also use these tools and method to work with your clients and help them create more space for themselves in their lives, attracting what they are aspiring to.
The modules work alongside each other and can be taken either individually or mixed and matched depending on your area(s) of interest.
What you will take away
At the end of each module, you will have:
1. A greater awareness of the specific type of clutter covered, in your and your clients' lives.
2. A better view on how much the excessive clutter can affect us, our effectiveness and our work.
3. A clear 5-step method to follow in order to create space for new clients.
4. Exclusive access to a group of peers who are also working through this course and sharing their learnings and tips.
5. A calmer and more spacious life.
The different types of clutter are interconnected and often related to each other, so for a complete picture I would recommend taking all three modules, but it is fully up to you.
Let's get started!