executive coaching / 1:1 coaching
I work in English, French and German, and my clients come to me to work on a variety of topics. The most common ones are stress from being over-worked, being repeatedly overlooked for a promotion, transitioning from being a manager to becoming a leader, lacking in confidence in some areas.
I am an analytical thinking partner for my clients and create a safe, confidential and non-judgmental space for our work to be done. I listen very carefully to what I hear and see, and respectfully challenge whatever seems to stand in the way of success. I focus on strengths as well as areas that need to shift, and turn insights into very practical strategies that can be implemented straight away. My work is non-directive, meaning that I ellicit my clients' own answers and solutions as they are best placed to know what is right for them.
The types of things that my clients take away from our work are:
clarity of all the physical, mental and emotional clutter in their landscape
finding the confidence to say no when appropriate
understanding their limiting beliefs and formulating new, more useful ones
noticing their inner narrative and composing a new narrative that will lead them to success
increased awareness of their behaviors and patterns, and strategies to strengthen the desired behaviors
seeing the impact that their own thinking has in various situations, and identifying new helpful and supportive thinking
a new perspective on their landscape, situation, relationships
If you are looking to make a shift in your life, then get in touch here to schedule a call and let's discuss how I can help you.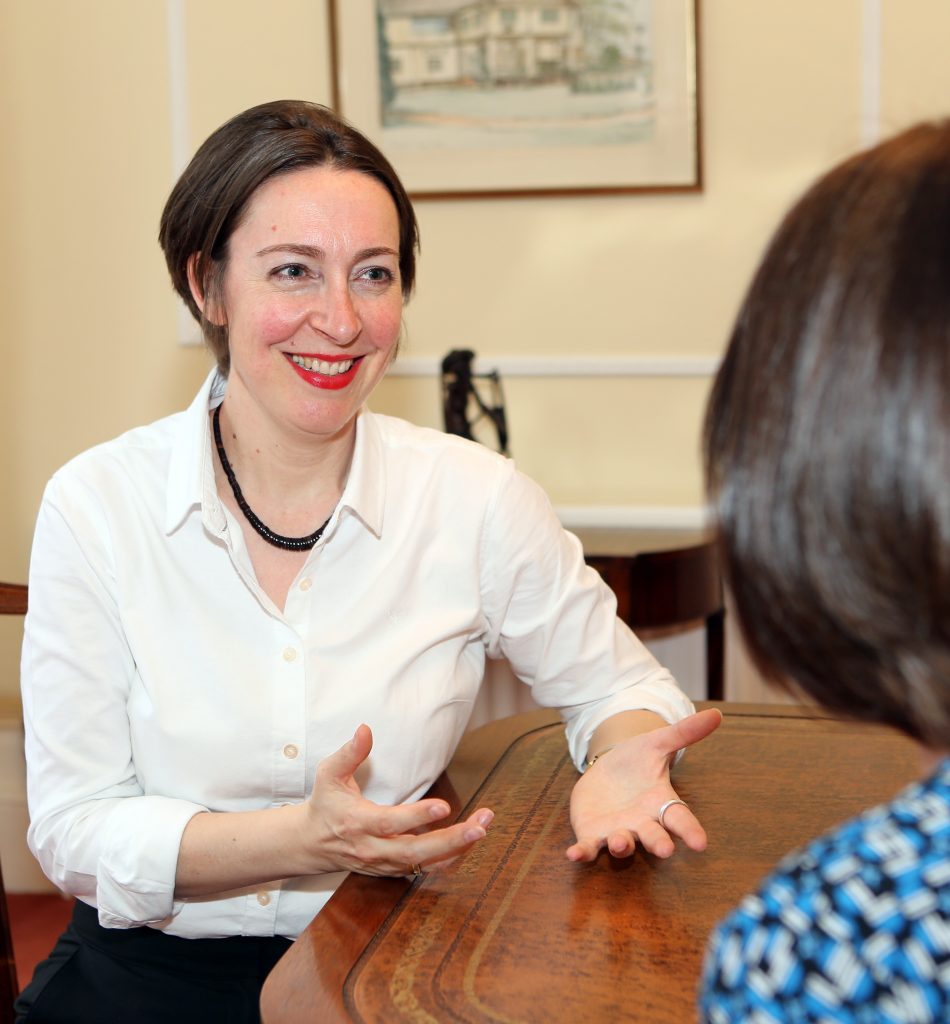 testimonials
Ingrid has an uncanny ability to ask the right question at the right time. I really value her summaries that cut through the noise I create in my own head. She helps me see things clearly, quickly, bringing tools and techniques to life by making them relevant to me.

Working with Ingrid is easy because I know her calm yet precise challenges always come from a place of positive intent - I never feel stupid or judged, and have shared things with Ingrid nobody else has ever heard. She also never lets me off the hook, and has been known to text me late in the evening at times to check in and ensure I'm on track!

~ Barry
The whole experience of coaching was empowering and very positive. Ingrid was very skilled at helping me find my own path through the clutter of my daily life. I really felt I rediscovered who I was through the process. It was very powerful.

~ Emma
Being coached through a de-cluttering process by Ingrid - how would I describe it? Deep, positive, a great help to maintain commitment and intention. Ingrid was calm, un-judgemental, supportive, un-pushy.

At times I really wanted to be cross, deny the need to do this stuff, focusing on ease and trying different ways to do things really helped.

~ Anonymous
Get in touch here to schedule a call and let's discuss how I can help you.