workshops and group coaching
Learning with others increases the impact of the work and creates a network of supportive peers to help embed the change.
As organizations evolve, grow and adapt to changing business environments, they accumulate:
ways of working,
experience,
staff,
leadership styles,
business culture,
technologies…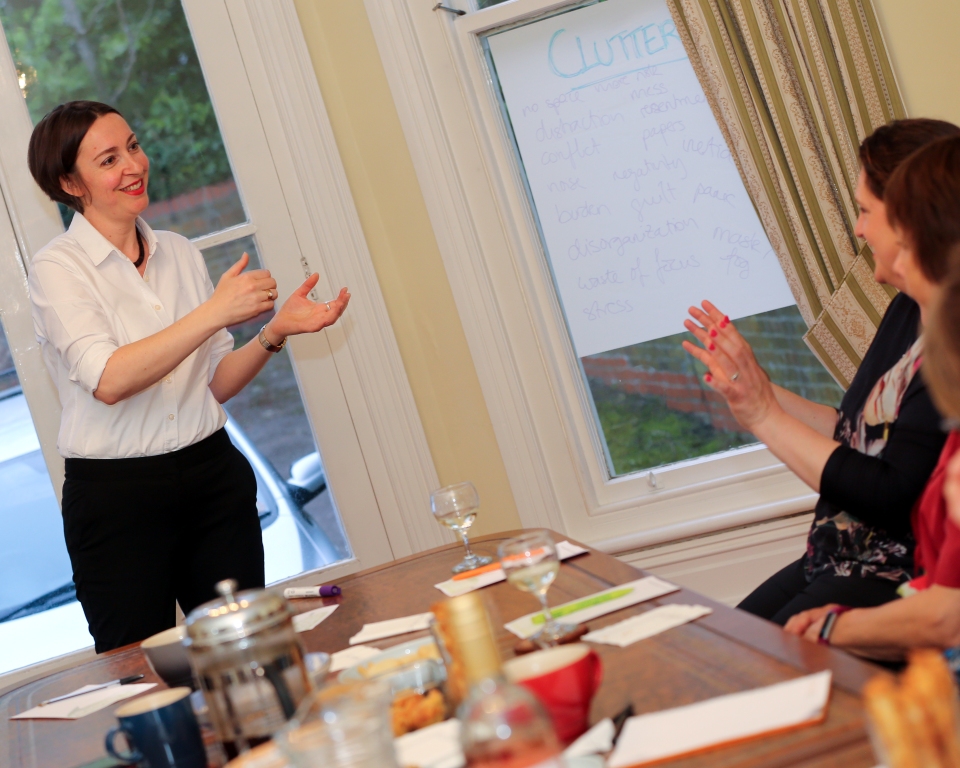 Often when change and evolution occur within a business, there is emphasis on what new things will be implemented, and not always much thought given to what to stop doing.
As the economic context becomes more pressured, the focus is often on what needs to be done to meet the market challenges rather than what needs to STOP happening to free up resources and achieve the results.
My de-cluttering program for businesses supports teams and individual employees to de-clutter the noise and become more effective and healthy within their work environments.
The format of this program can vary according to needs and budget, ranging from a single one-off lunch-and-learn type intervention to a full 5-month, 5-module team/group program with added individual coaching support for a transformational experience to address specific areas within your organization. And everything in between!
"Attended a fantastic focus group run by Ingrid at which she explained her model on how to de-clutter our lives. It was both thought provoking, relevant and entertaining. Lots of light bulb moments."

~ Sharon
"I learnt quite a few techniques and I feel the pointers given can really help me with my team. The presentation and the material were top-notch."

~ CITF webinar attendee
"Thank you for an invigorating, inspirational and highly motivating session! You really did make the possibilities feel like they could become reality - many thanks again."

~ Attendee
"I have just been to my second talk by Ingrid and I am amazed by the impact her words have on my behaviour. I left with lots of practical ideas to make my life feel just a bit lighter. I have been able to put a few simple ideas into action to de-clutter my electronic world and thus give me more head space. I now choose the electronic interactions I get and when I get them. No more electronic intrusions! I have also gained a better understanding of what is clutter and what is OK, and ways of making my world work for me."

~ Caroline