workshops and group coaching
Learning with others increases the impact of the work and creates a network of supportive peers to help embed the change.
I run several types of workshops and group programs for different sizes of audiences and in various formats and lengths. Each of these services is tailored specifically to the needs of the client.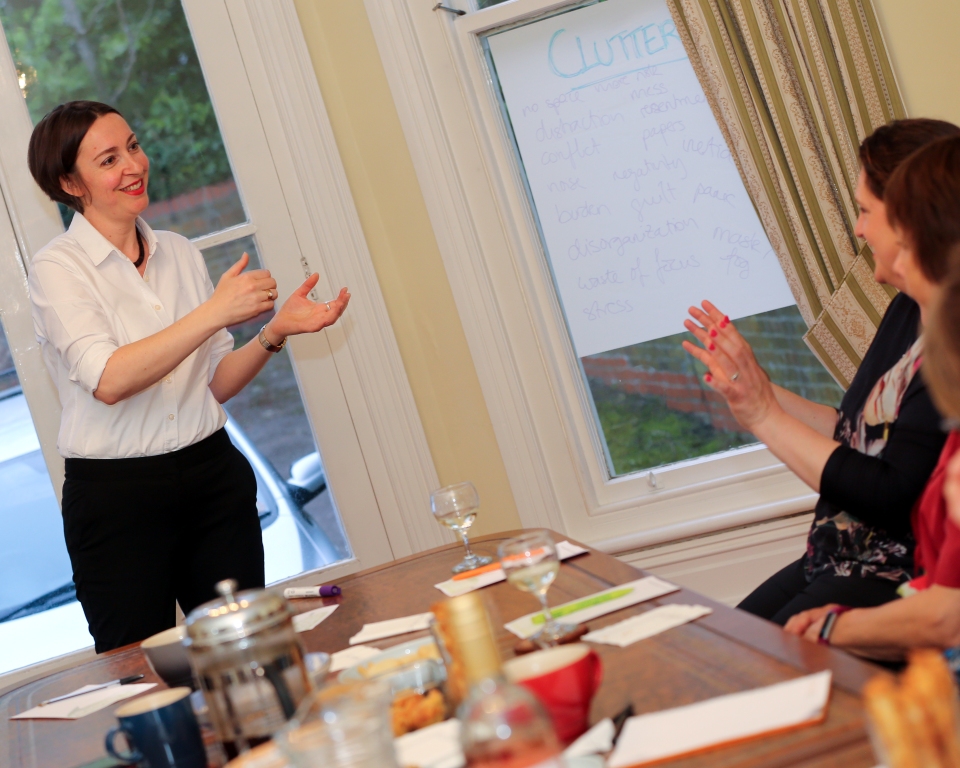 testimonials
Attended a fantastic focus group run by Ingrid at which she explained her model on how to de-clutter our lives. It was both thought provoking, relevant and entertaining. Lots of light bulb moments.

~ Sharon
I learnt quite a few techniques and I feel the pointers given can really help me with my team. The presentation and the material were top-notch.

~ CITF webinar attendee
Thank you for an invigorating, inspirational and highly motivating session! You really did make the possibilities feel like they could become reality - many thanks again.

~ attendee
I have just been to my second talk by Ingrid and I am amazed by the impact her words have on my behaviour. I left with lots of practical ideas to make my life feel just a bit lighter. I have been able to put a few simple ideas into action to de-clutter my electronic world and thus give me more head space. I now choose the electronic interactions I get and when I get them. No more electronic intrusions! I have also gained a better understanding of what is clutter and what is OK, and ways of making my world work for me.

~ Caroline