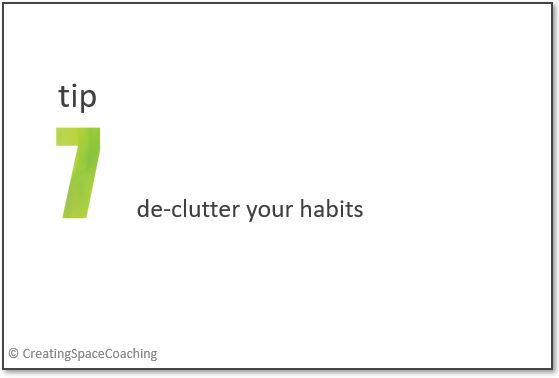 Tip 7: de-clutter your habits.
Many of our activities are done on auto-pilot, and very rightly so. We don't want to have to pull out a manual every time we make a cup of tea! But some of our automatic responses or behaviors might not be as helpful as knowing how to make a good brew.
Paying attention to our patterns and habits will allow us to notice what we are not seeing anymore. Some of these behaviors might not be useful any longer and replacing them with new ones might serve us better.