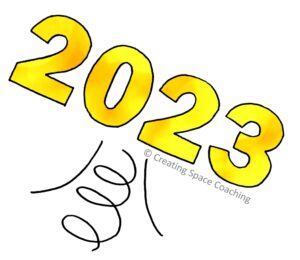 Well, it's taken me a while, but I have finally found my mojo for 2023. And it feels rather good!
The first few months of the year were cold, grey and wet, and all I wanted to do was hibernate. I figured that spring would bring with it its familiar burst of life and energy, but I still felt tired. And then summer came and I still wanted to hibernate.
October was when I finally felt energized, alive and full of ideas again. I now find myself making up for the slow time and am working on a few things to launch very shortly.
So what's that all about?!
I know the weather plays a big part in how I feel. When I'm sluggish, I ask myself whether I would feel brighter if it was sunny outside, and though I can't know for certain, often the answer feels like a "yes".
One thing I do know is that my energy levels come and go anyway, and that I adapt the activities I do to different times of the day for example that are better suited to those things for me (spreadsheets and concentrated work in the morning, e-mails after lunch and creative work late afternoon).
What I have also learned is that I can trust myself. If I have flexibility in my deadlines, I can adapt to carry out the work when it flows the easiest. When a task is unusually hard, that will generally be because the timing isn't right.
So it's October, we have a short quarter to go before the end of the year, and now is when I get cracking with my new projects. So what? Better late than never!
How has this year been for you so far? How have your energy levels been? And what do you have energy for to tackle in the next few months before the end-of-year break?
If you want help making the most of this time, get in touch and let's talk.