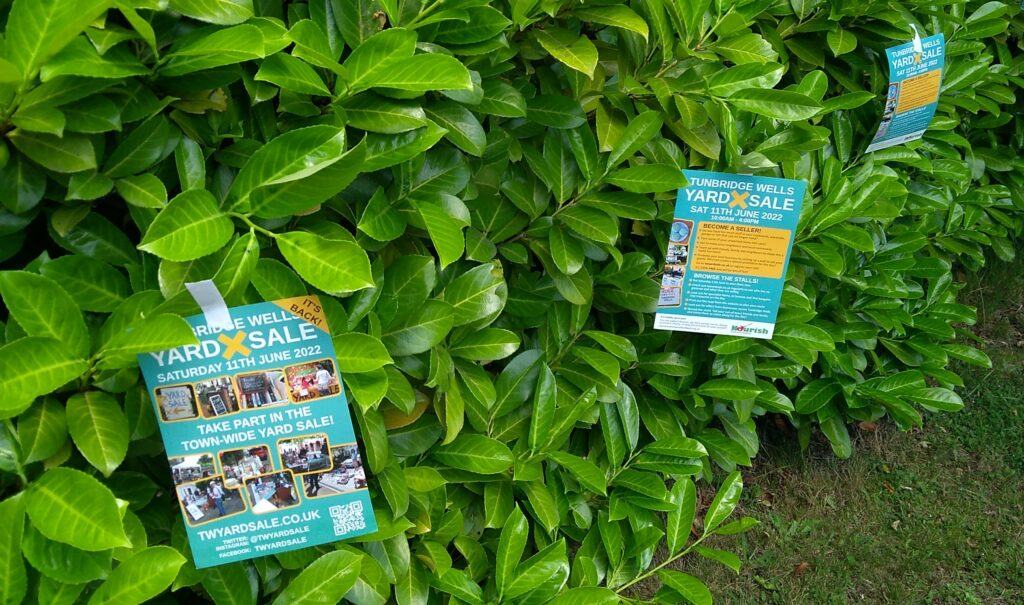 June is a busy month! With summer on its way and the long days giving us much more energy, it is the season for village fetes, music festivals and summer parties. One of the events in the calendar is a big town-wide community event that I organize in my home town of Tunbridge Wells: the Tunbridge Wells town-wide yard sale.
The idea came from a trip to the US, where I stumbled on a yearly yard sale in the town of Bath, in Maine. This event was a real institution there and had been running for many years. The whole town got involved: residents sold unwanted items from their driveways and front gardens, charities set up on the green, and businesses had special "yard sale" offers. There was such a buzz around town on that day, it was great fun! So I thought that Tunbridge Wells needed something like it too.
After some deliberation, a (tiny) bit of market research and much optimism, I ran the first one in 2017. It took much explaining what the event was about as well as who was behind it (me, my husband for the promotion, a friend for the leaflet design and my brother for the website development). On the day, we ended up with over 200 stalls!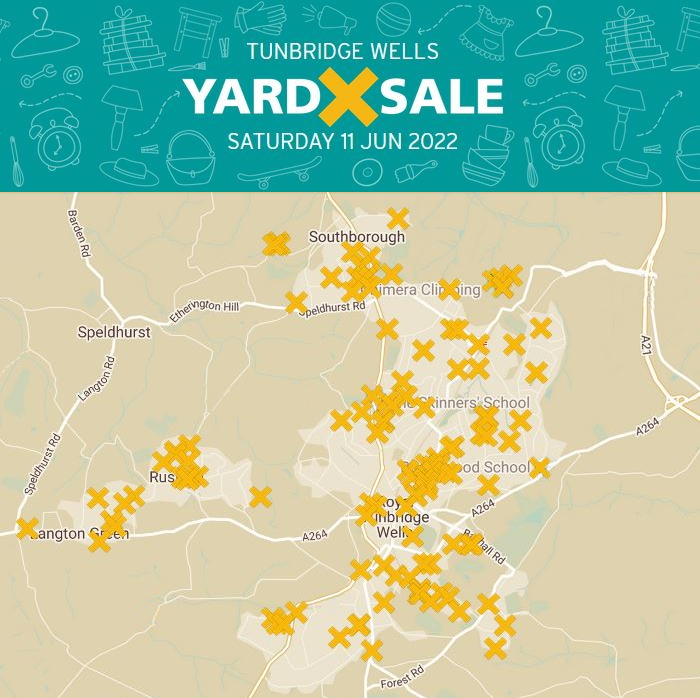 We ran it this year for the 4th time, after a 2-year break due to the pandemic, and it was again a successful day. When we were out promoting it, it was wonderful to see some recognition with people knowing what it was about, having been involved before or having heard of it.
The reason why this event spoke to me originally was of course because of its de-cluttering aspect. Having a date in the diary for when it will happen gives people a purpose and motivation to sort through their items and make decisions about what they might want to sell/let go of. I have had a number of messages after the event telling me that this was the push that was needed to sort through a loft/wardrobe/garage. That is quite a big deal.
One stall holder told me that she was a hoarder and that she had decided that it was time to make a change. So she got her children involved, and they started the de-cluttering process in time for the yard sale. These are stories of real transformation, which are so rewarding to hear.
My ambition is to spread the idea and offer our platform for use to other communities to run their own town-wide yard sales. This is now underway, with a second yard sale having taken place in Cumbria last week, and a third one scheduled for September in a neighboring town. This is incredibly exciting for me and I look forward to growing the use of our website further! (For more details, take a look here: twyardsale.co.uk.)
What do you have in your life that gives you a sense of purpose, gives you a buzz, energizes you?
We can easily get overtaken by the routine and the firefighting of everyday life. We rush around and next thing we know it's December again! So let's create some space and pay attention to what we are spending our valuable resources, energy and time on, and be choiceful and intentional in what we do.
Happy summertime!