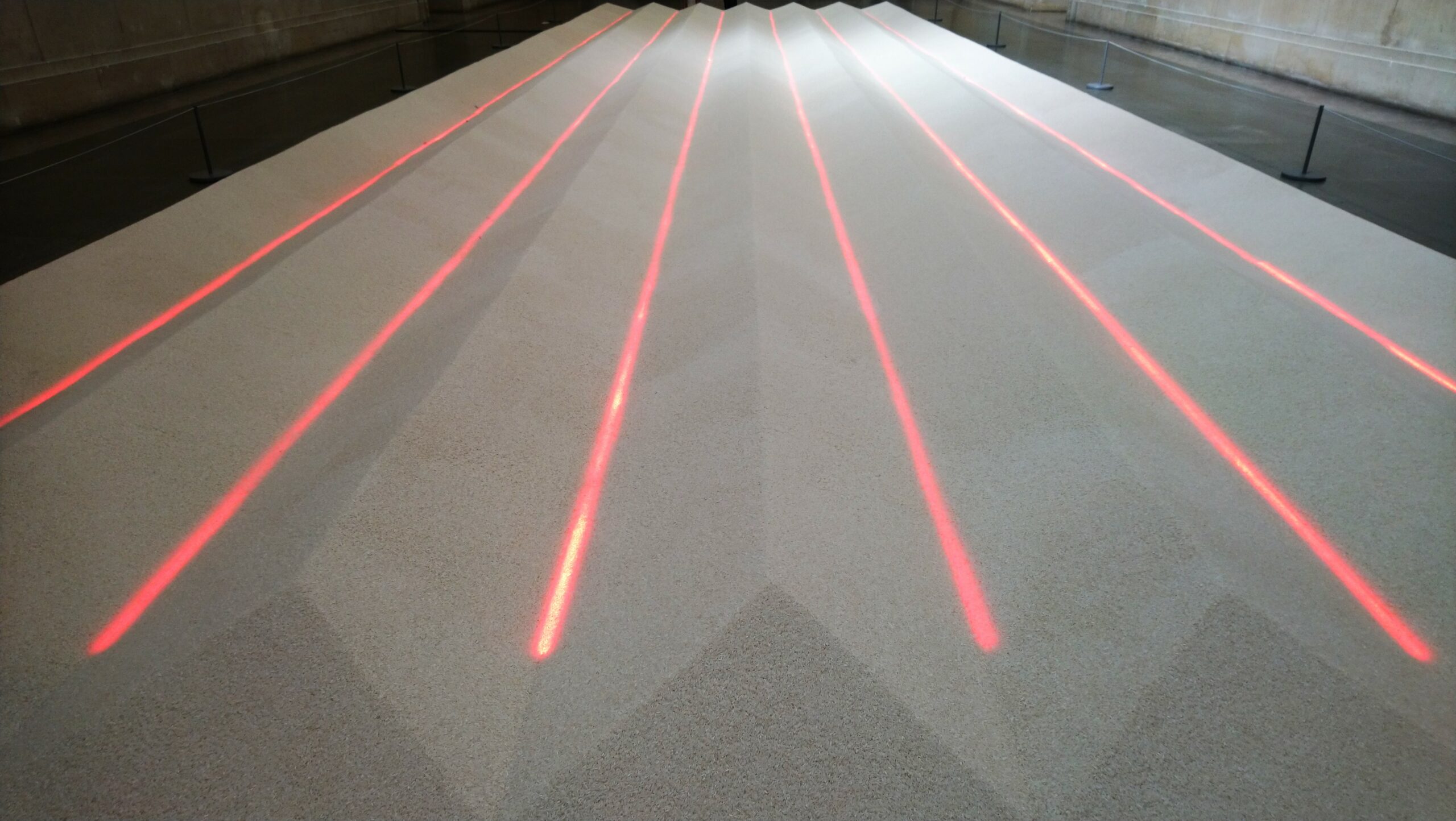 A few weeks ago, I visited the Tate Britain and came across this installation. I was intrigued by the lines and huge surface which caught my eye.
Only when I read the name and description of the piece did I realize what it was.
How often do we jump to conclusions and form thoughts before having investigated even the basic facts of a situation? We're busy, our brains are at saturation, so we take shortcuts.
These shortcuts usually cause more aggravation and emotional clutter than if we had taken the time to have a conversation in the first place and understand the context a bit better!
How can you de-clutter some of your mental clutter and create space to gather a few facts before making up your mind?
If you're stuck, get in touch and let's talk.
Neon Rice Field, by Vong Phaophanit.
"Contains white rice and neon lights. When combined, they create the optical illusion of an undulating paddy field. For the artist, this 'third material' symbolises the idea of cultural identity as unfixed and imaginary."